The Planetary mixer from Pemat
Perfect mixing technology for perfect results
We produce Planetary mixer for ready mixed concrete, mortar, lime stone, generating plant, environmental waste,
precast concrete, roof tiles, glass industry, chemical, refractory concrete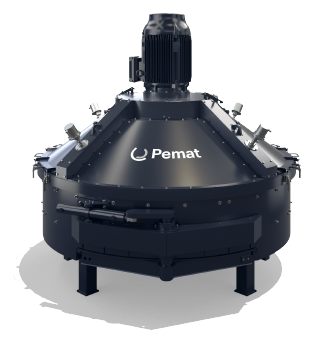 The PMP
Planetary mixer
Designed to meet the most stringent demands in mixing technology the PMP model provides high levels of homogenisation and repetition. Also available as light or compact version.
more
to the movie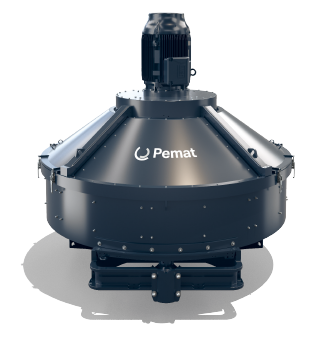 The PMPR
Planetary mixer with additional whirler
The discontinuous whirler makes almost any mixing task possible.
more
to the movie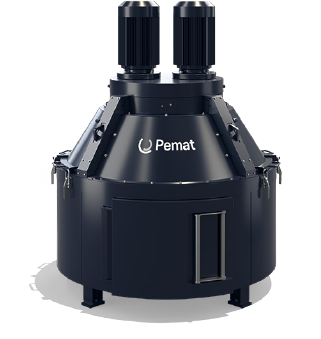 The PMPM
Multimix Planetary mixer with additional, independently controlled whirler
Independently controlled and infinitely variable rotor and whirler speed guarantee practically perfect mixing and reveal the future for mixing technology.
more
to the movie
Drive unit
Heavy duty gear box
Drive motor with 3 thermistor overload sensors Long service life with low maintenance cost
Smooth operation
Frequency converters for speed control
Electronic soft start control to protect the drive elements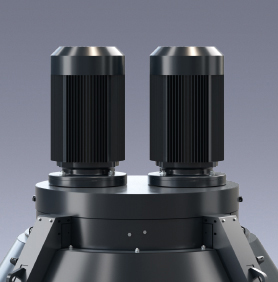 Drive unit PMPM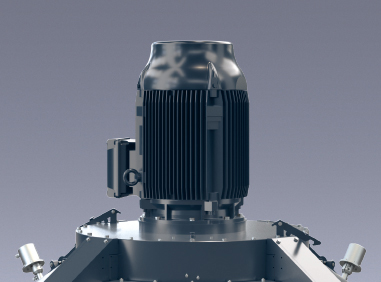 Drive unit PMP
Mixing tools / whirler
Protective coated mixer arm mountings and positioning elements
Mixer and scraper arms on nylon lined bearings
Spring steel mixer arms and mixer stars
Wear sleeves
Very long service life
Mixing blades made of synthetics, hard cast steel or hard metal coated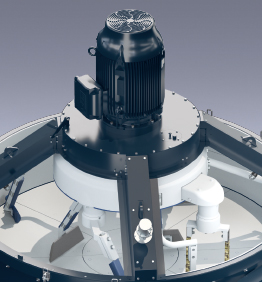 PMPR with discontinuous whirler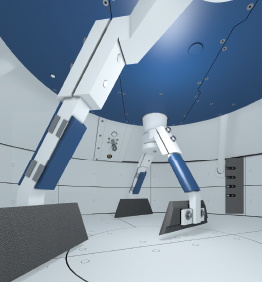 PMPR mixing tools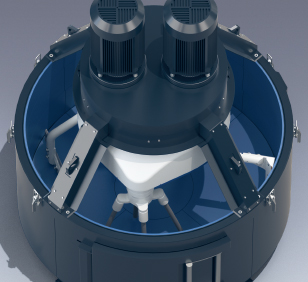 PMPM with independently controlled whirler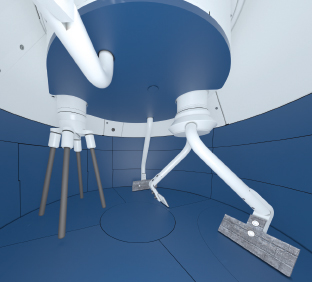 PMPM mixing tools
The discontinuous whirler technology from Pemat
Good distribution of the mix including fine grained materials
Fast homogenisation
Accurate repetition
High energy efficiency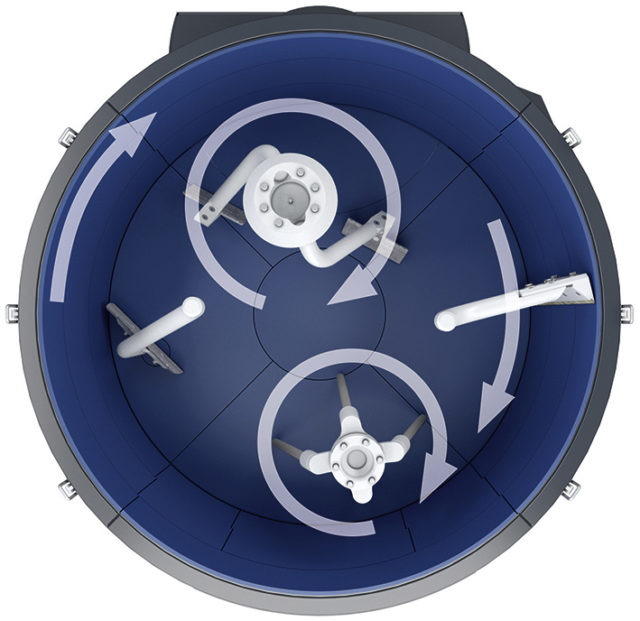 Discontinuous whirler
Example Planetary mixer PMPR
The independently controlled whirler technology from Pemat
Excellent distribution of the mix including fine grained materials
Ultra-fast homogenisation
The greatest possible repetition
Very high energy efficiency
Frequency converters for speed control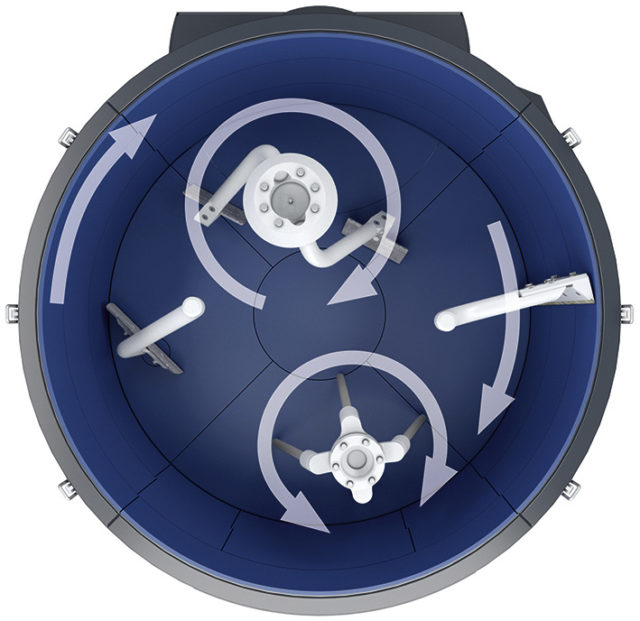 Independently controlled whirler
Example Multimix Planetary mixer PMPM
Mixing pan wear linings
Available in various materials:
Steel plate
Hardox steel plate
Pemadur hard faced steel
Special chill cast tiles
Polyurethane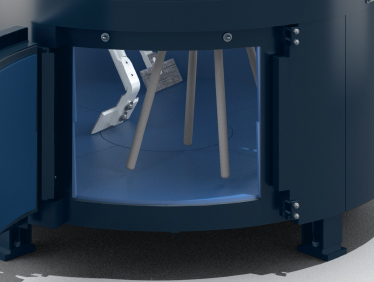 Wear linings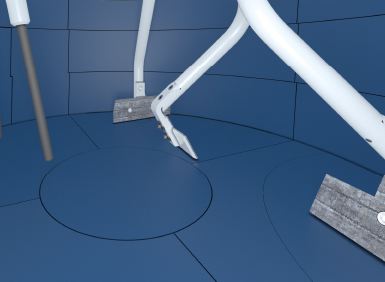 Wear linings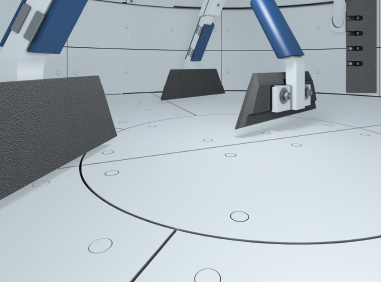 Wear linings
Protection cover
Four large segments
The individual segments can be opened easily either manually or by lifting systems
Mixer safety device provide great operational reliability
Special rubber sealing for dust free operation
Generous inspection flap

Protection cover
Mixer safety device
Comprising of:
Hinged protection cover segments
Lateral inspection door
Mixing process inspection flap
Discharge protection
Mixer safety device
Discharge
Hydraulically operated
Fast clean discharge
Up to 4 discharge outlets possible
Part opening possible
Discharge protection for health and safety
Individual pivoting or telescopic discharge chutes with wear lining in steel, polyurethane or rubber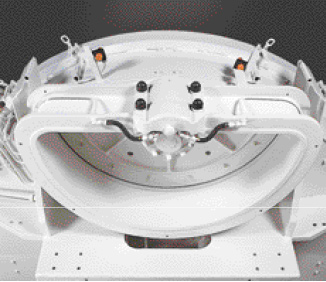 Discharge
Accessories
Skip hoists
High pressure wash-out system
Moisture metering
Camera attachment
Cooling / drying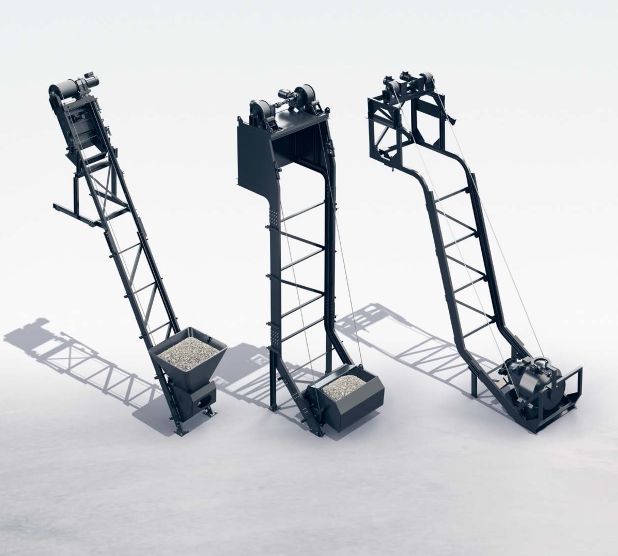 Skip hoists
High pressure wash-out system
Brochure / Technical details