Skip Hoists from Pemat
A perfect mix of efficiency & security
We produce Skip Hoists for sand, gravel, crushed rock, grit, fine material, compost, mulch, forage, recycled material and lots more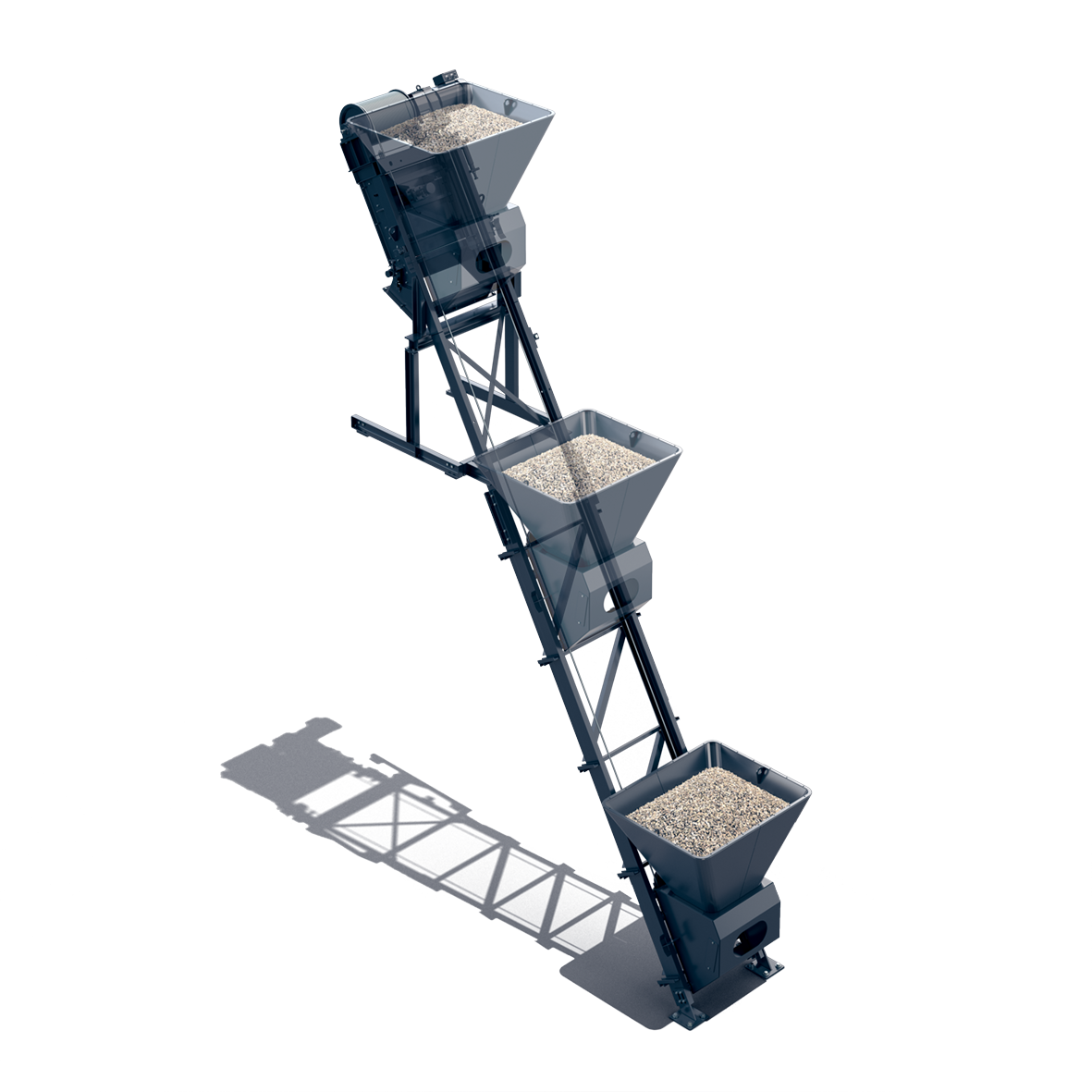 The PAS
Skip hoist with bottom discharge
This model is ideal for applications with straight, direct access to the discharge point. The best solution for fast reliable delivery of materials. Filling, travelling and discharging are all combined in one operation. A closing flap is integrated into the skip bucket and off ers a quick discharge action.
more
to the movie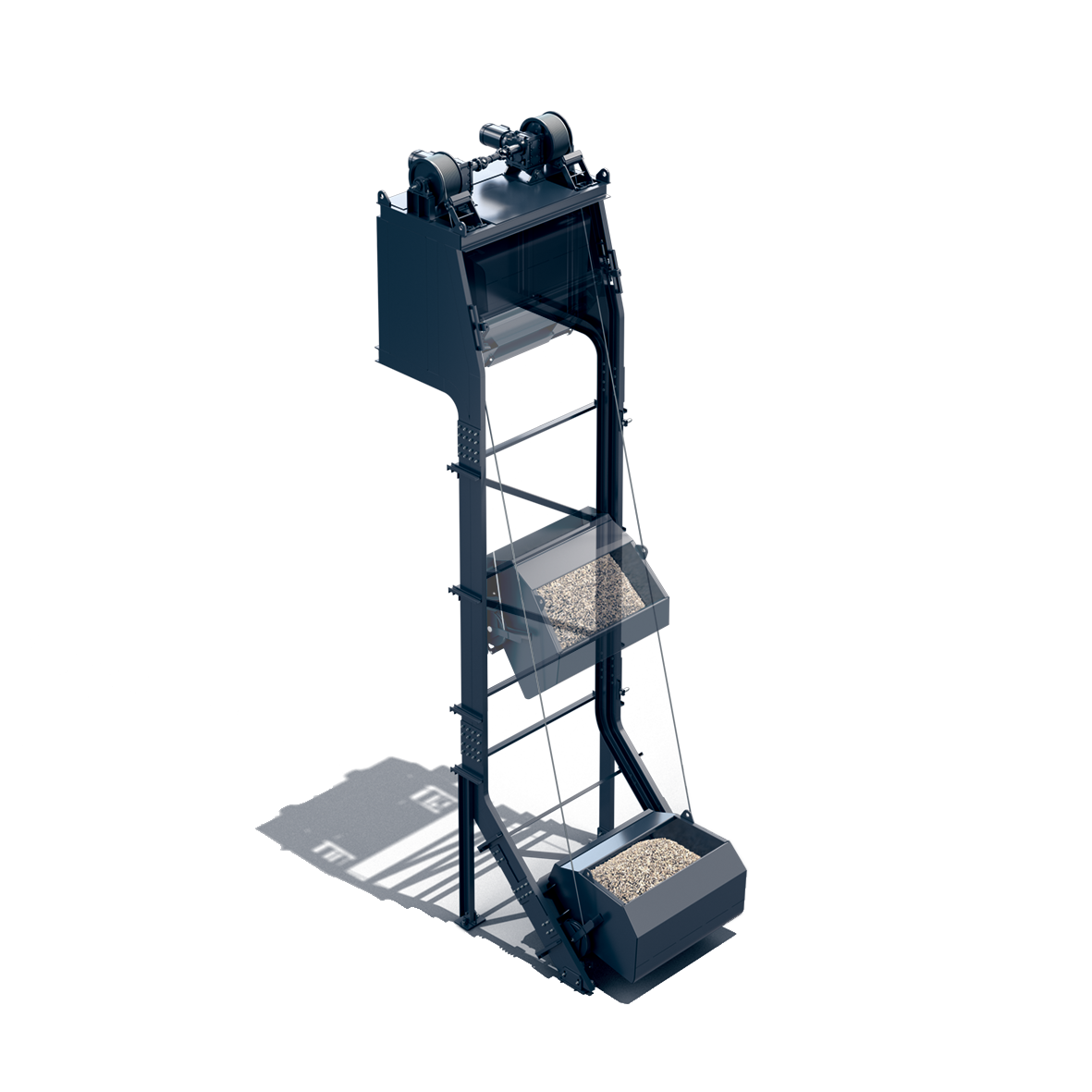 The PAK
Skip hoist roll over discharge
PAK skip hoists off er maximum flexibility:
This model can be used where a straight skip track is not possible. Obstacles, bends and variable inclines pose no problem for PAK skips. A dust protection flap is integrated into the frame which opens and closes automatically during discharge.
more
to the movie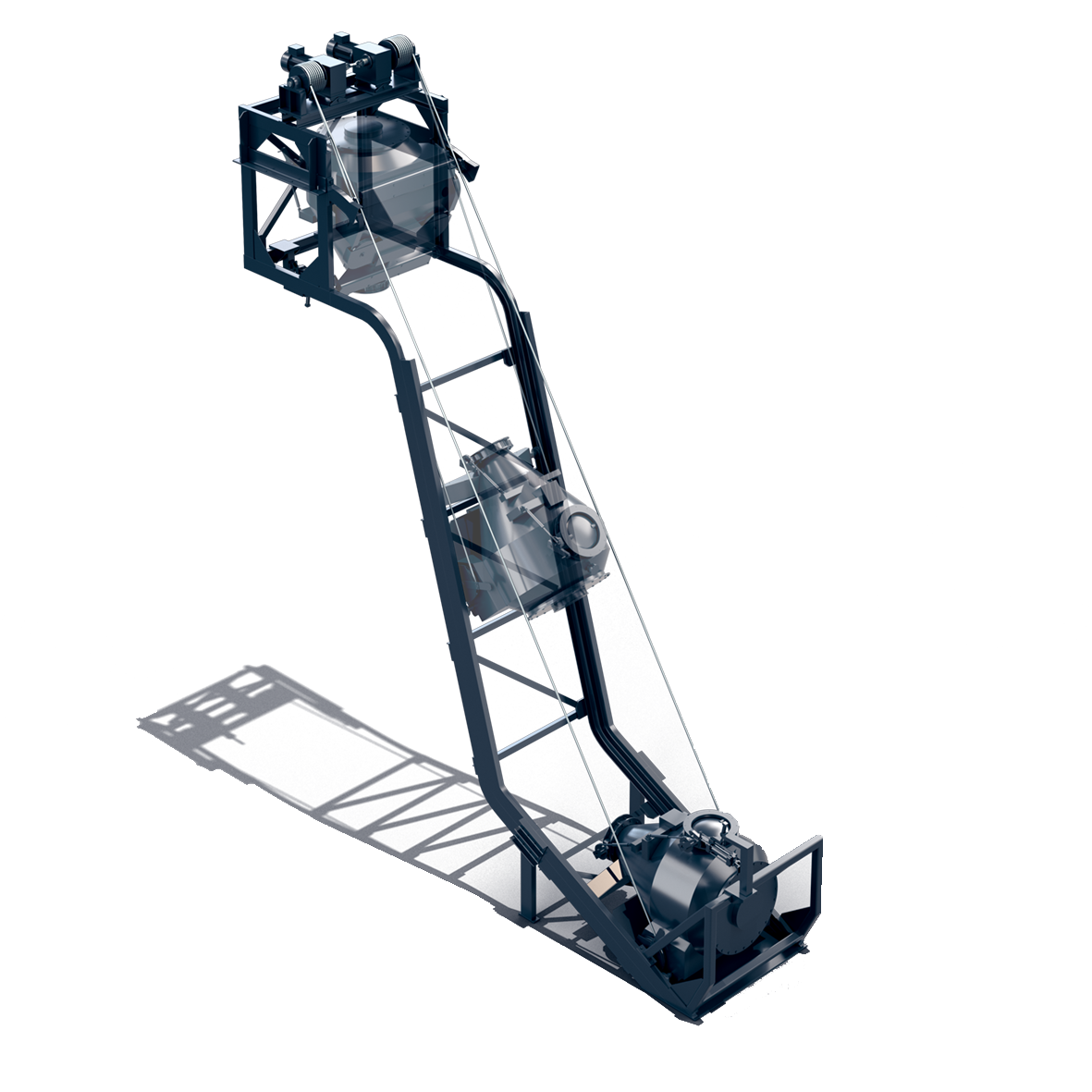 The PAKS
Dustfree skip hoist roll over discharge
PAKS skip hoists off er completely dustfree transfer of material which cause dust problems. This model is designed to meet the most stringent demands of dust free operation. A unique docking facility allows the skip to be filled and discharged in a completely dust tight environment. Complicated dust protection systems along the track and air lines mounted on the skip bucket are no
longer necessary.
more
to the movie
The rope drums
Skip hoist single winch
One single layered rope drum
One motor
Single rope
Skip hoist double winch
Two single layered rope drums
Two motors synchronised by drive shaft
If one drive unit fails the skip can continue with half speed and load
Double rope
Less rope wear
Safety system designed to prevent bucket damage
Synchronization through rope compensation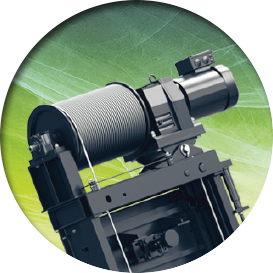 Skip hoist single winch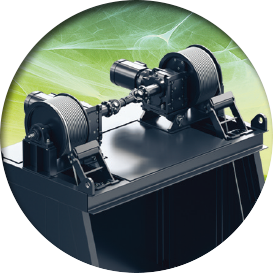 Skip hoist double winch
Drive unit
The geared motors are protected against overload with 3 temperature probes (thermistors) connected to a release unit. The disk brake operates with a rectifi er and coil. Designed for this special application it will be reliable and operate successfully even in the most arduous conditions.
Technical features
Skip winch with geared drive motor (SEW) available in two different drive models
Skip track available in standard or s pecial inclination
Special skip ropes of an appropriate length
Skip buckets can be tailor made to suit almost any plant design
Skip bucket wear lining in various materials
Disassembly station for maintenance work on axles and rollers
Proximity switches offer reliable control for skip travelling, discharge and skip position – Rope guard for monitoring rope condition and to prevent slack rope situations
Protection cages according to General Regulations for prevention of accidents are available, if required
Brochure / Technical details