Zyklos Rotating Pan Mixer from Pemat
A lot of performance in a very small space
We produce Rotating Pan Mixer for ceramic compounds, refractory compounds, abrasives, chemical products, glass, floorings, concrete and roof tiles.
Mixing performance is based on the uniflow system
The offset mixing star [1] rotates synchronously with the mixing pan [2] thus producing high levels of shearing effect and kinetic energy release. Due to the high relative velocity of the batch a homogeneous mixture is quickly achieved. Statically mounted mixing tools [3] [4] on the tilting arm effect a horizontal and vertical rearrangement within the batch.
A wall scraper [4] continuously removes batch residues from the pan wall and deposits this back into the batch flow stream.
The pressure of the batch against the wall and the bottom of the mixing pan, produced by the mixing tools, makes the mixing pan turn co-currently without any extra drive. This rotation can be supported – if necessary – by an additional pan drive.
In order to intensify the mixing process, we could supply high speed whirlers [5] as an option.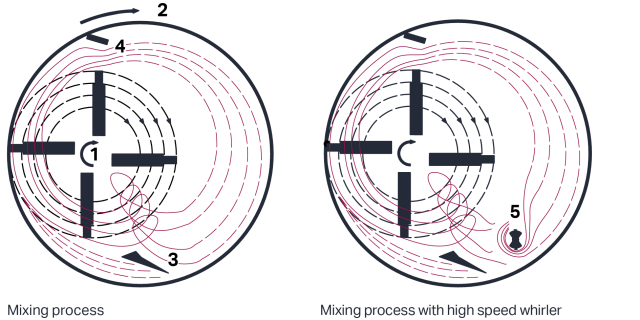 Drive unit
Sturdy gear motors
Speed control (optional)
Mixing tools / whirler
When closing the tilting arm, all driven mixing tools are started automatically and switched off again when opening
Static tools additionally layer the material
Scraper for cleaning the pan inner wall during mixing
Fast rotating whirler can be retrofitted, also with speed control
The Mixing Star is available in various materials and designs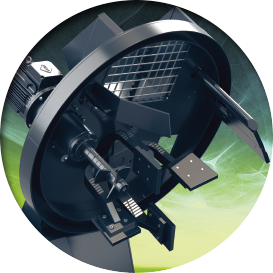 Tilting arm
Mixing pan
Available in various materials
Bolted wear linings possible
The turn of the mixing pan is produced by friction of the batch. This rotation can be supported by an additional pan drive
Detachable mixing pan: The mixing pan is easily manual detachable.
Mobile mixing pan: The mixing pan rests on a ball bearing turntable or is fix mounted on a trolley. Lifting and transportation of the mixing pan can be easy done by a trolley.
Tiltable mixing pan: Tilting of the mixing pan is done electrically/hydraulically by push-button.
Discharge
By tilting the mixing pan (ZK models)
By detaching/moving the mixing pan (ZZ models)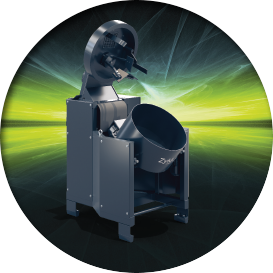 Tiltable mixing pan ZK 30 HE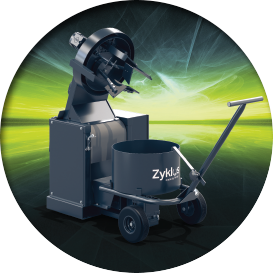 Mobile mixing pan ZZ 30 HE
Skip
The models ZK 150 – ZK 500 can be equipped with a skip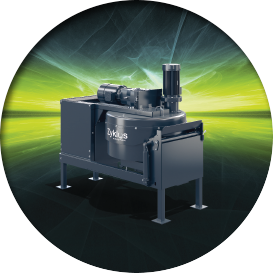 ZK 150 HE (Abb. ohne Beschicker)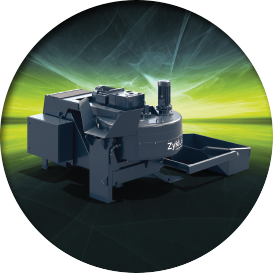 ZK 250 HE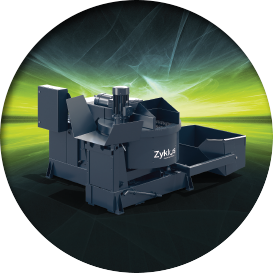 ZK 375 HE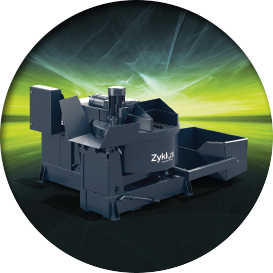 ZK 500 HE
Areas of application
All sorts of concrete:
Lightweight, fibre, fine and polymer concrete
Self-compacting and Ultra High Performance Concrete
Mortar, plaster
Concrete and artificial stones
Exposed aggregate concrete
Paving slabs
Roof tiles
Precast concrete parts such as coloured U-, L- and manhole stones
Window and door lintels
Prefabricated garages
Internal/external concrete pipes
Crane counterbalance weights
Machine tool beds
Spacer blocks for reinforced concrete
Further applications:
Adhesives for tiles
Floorings: Industrial or sports ground flooring
Refractory and ceramic compounds
Domestic pottery (flowerpots, etc.)
Components made of technical ceramics, porcelain
Roof tiles
Glass
Accumulator fillings
Abrasives
Foundry sand
Insulating materials
Fillers
Chemical products
Waste treatment
Zyklos models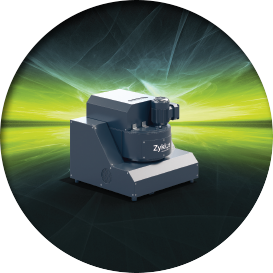 ZZ 3 PE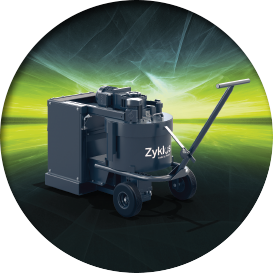 ZZ 30 HE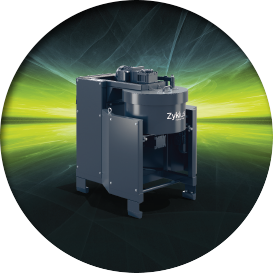 ZK 30 HE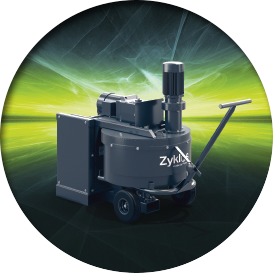 ZZ 50 HE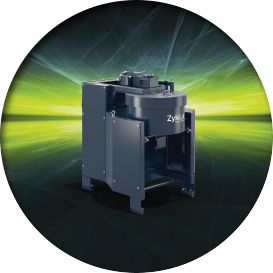 ZK 50 HE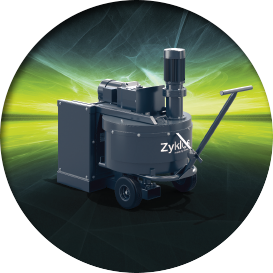 ZZ 75 HE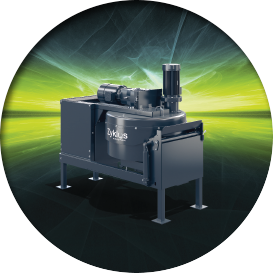 ZK 75 HE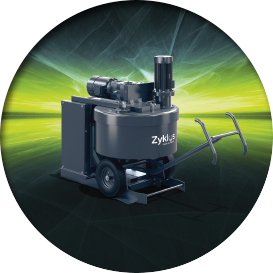 ZZ 150 HE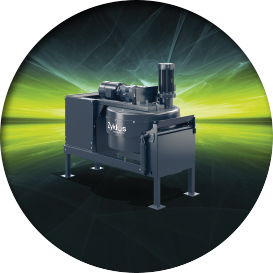 ZK 150 HE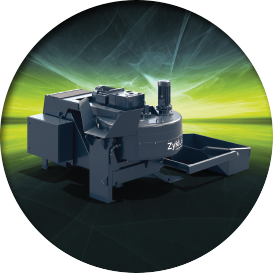 ZK 250 HE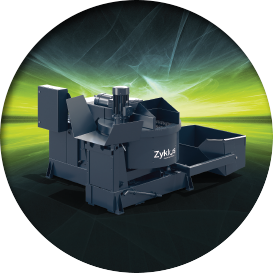 ZK 375 HE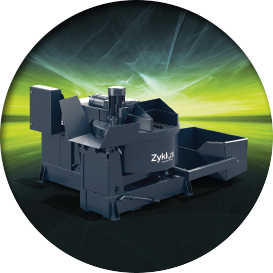 ZK 500 HE